Alfrick and Lulsley Parish Council – VIRUS HELPLINE
Helping residents cope with Coronavirus isolation
Are you at risk and have to keep yourself isolated?
Would you like some help with Shopping, Posting Letters, Medical Prescriptions, Someone to talk to?
We will try to link you to someone close by who can help. Please contact the Clerk to the Council – below.
Are you someone who is, fit, well and not medically restricted who could help someone nearby?
Please contact the Clerk to the Council to join this help-line.
geoffreymbrewin@waitrose.com
tel 01886 821386 mobile 07980 023244
Welcome to the
Alfrick and Lulsley Parish Council
The combined civil parish of Alfrick and Lulsley has some 300 houses and an electorate of about 600.
Parish Council of Alfrick and Lulsley
Meetings are held at 
The Village Hall, Alfrick.THE PUBLIC AND PRESS ARE CORDIALLY INVITED TO BE PRESENTMembers of the public may wish to raise matters of concern
prior to the formal meeting from 7.30 – 8.00pm.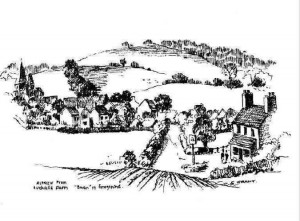 Details of meetings are available by clicking on the link below.